Research & Development – University Research Home Page
Find Savings you can only find with Schoonover, your R&D Factory Direct Representatives
Here at Schoonover, we are constantly trying to meet the needs of our Research and Development customers. By connecting these customers directly with the factory, we are able to offer R&D Discounts that can only be found with Schoonover. Other online sites sell at list price or above, where with Schoonover you get the Factory discounts beyond list price!
The University and Research field is a fast paced field with constant needs. To better serve these needs, we are available through the chat bar at the bottom right of the screen for quick responses to price and lead time questions as well as technical assistance. We are also available at the contact info at the bottom of the page. Take advantage of these features and let us know how we can help you.
Discounts Library
Click on the individual tabs to view the R&D Discounts available to Universities and Government, organized by Product Line
University and R&D Discounts Available Through Schoonover
Single StageVacuum Pumps
Dual StageVacuum Pumps
Roots Blowers
Dry Scroll Pumps
Diaphragm Pumps
Turbo Pumps
Turbo Pump Systems
Pirani Vacuum Gauges
Thermocouple Gauges
Cold Cathode Gauges
Hot Cathode Vacuum Gauge Controllers
NW Flanges and Fittings
CF Flanges and Fittings
ISO Flanges and Fittings
Vacuum Valves
Vacuum Traps
Solid Shaft Rotary Seal Feedthroughs
Hollow Shaft Rotary Seal Feedthroughs
Box Furnaces to 1800C
Tube Furnaces
Gas Sealed Furnaces
Mass Flow Controllers
Mass Flow Meters
Pressure Controllers
Vacuum Pressure Controllers
DC Generators
RF Generators
Matchworks
Mid-Range Generators
Helium Leak Detector – Phoenix L300i
See the latest Fall Sale from Oerlikon Leybold.
Tons of Vacuum Fittings
Refurbished Low Cost Turbopumps
New Mag Pumps at Big Discounts
Vacuum Valves
Trivac and SogeVac Pumps
In the field of R&D, low price and high quality equipment is always in need. Many researchers turn to the online super stores for "the best" prices, but do not realize there are much better prices available from the Factories themselves. Schoonover is the contracted representative of these factories. With the factory R&D discount and low prices, you can start saving with Schoonover. Click on the link for a price comparison table with some of the largest Online Vacuum Retailers.
Helium Leak Detection Promotion

Affordable Lab Bench Pumping System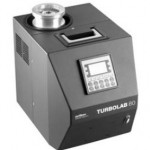 Special pricing on Turbolab 80 Systems. These turbo pump systems incorporate a dry diaphragm pump for backing the turbo pump. You can display a vacuum gauge connected to the system through the display on the Turbolab 80. This saves money by not having to supply a dedicated gauge display.
High Accuracy Low Cost Flow Controllers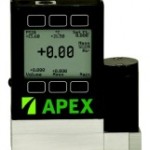 Apex Mass Flow Meters and Controllers – Get free shipping along with a 10% discount. Our Apex line of flow controllers and meters have an on-board 30 gas library which allows the user to switch between gases and still be in calibration. Our on-board display and computer software means that no expensive power supply/display boxes are required that saves even more money.
Meet Our University Technical Specialist
Hey Everyone! I want to introduce myself.
My name is Blake Johnson. I have over 4 years of R&D experience as both a researcher and a lab technician at the University of Georgia in Athens, Georgia and Nanjing Agricultural University in Nanjing, China. As your University Specialist, I want to bring an experience where your projects and problems will not only be solved, but constantly supported. I understand the stresses of the University Grants and budgeting process as well as life as a researcher and will do everything I can to make those stresses easier.
My promise to you as my R&D customer is three pronged:
Understanding of your situation as an R&D Customer
Technical Support for even the oddest applications frequently found in R&D
The best University Discounts I have available with no catches
I am available through many channels of communication. Don't hesitate to use the number and email to the right to email, text, and call if I can ever be of assistance. You can also get immediate help through the chat bar at the bottom right (just ask for Blake). Also follow Schoonover on Facebook, Google+, LinkedIn and Twitter for intriguing Vacuum articles, ground breaking research, and updates on your current Schoonover deals.
If you have an issue that needs to be seen by someone, I am also available for video chat through FaceTime and Skype to take a quick look and help you solve the problem quick and painlessly.
I can't wait to meet you all!