Helium Leak Detector Rental Units
Weekly & Monthly Rentals
Featuring the Phoenix L300i Helium Leak Detectors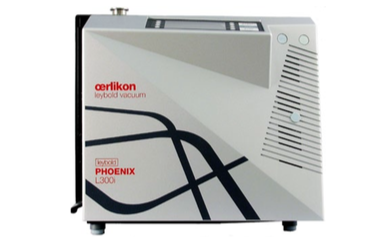 Many customers have a difficult time justifying the cost of a helium leak detector, preferring to rent as needed. Schoonover provides weekly, monthly rentals along with a lease to own plan. Contact us at 800-331-2808 with any rental or helium leak detection questions.
The graphical interface, higher testing pressure, and better helium compression make the Leybold Vacuum Phoenix L300i the best portable leak detector on the market. Better helium compression, higher test pressure, and improved usability make the Phoenix L300i the best portable leak detector on the market. 
Lowest detectable leak rate for helium < 5 x 10-12 mbar l /s.

Faster detection times through an averaging method which adapts itself dynamically to the leak rates.

Leak detection starting at an inlet pressure of 15 mbar.

Short recovery time after helium contamination (≤ 5 min.).

The leak detector may be moved to a different location immediately (≤ 30 s) after switching off.

3 freely selectable trigger thresholds

Ion sources are backed with a 3-year guarantee for free replacement
The Leybold Vacuum Phoenix L300i is a direct replacement for the Leybold Inficon series of helium leak detectors known as the, Phoenix XL300, UL 100 Helium Leak Detector, UL 100 Plus Helium Leak Detector and UL 200 Helium Leak Detector. The Leybold PhoeniXL300 is also a replacement for the Leybold L200 Helium Leak Detector and the Inficon UL200. The Leybold Phoenix L300i is available with oil sealed or oil free backing pumps.
Upon special request, other available helium leak detectors may include the Alcatel ASM 120H, the Alcatel ASM182TD and the Alcatel 180T.