Rough Vacuum Gauging
High Vacuum Gauging
Economical Digital Series

Pirani Gauges
Capacitence Gauges
Hot Cathode
Cold Cathode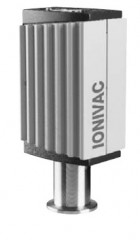 Thermocouple  Gauges
Pirani Gauges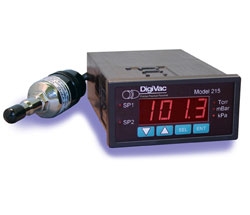 Oerlikon Leybold Vacuum manufactures vacuum gauging for the full range of vacuum. Pirani gauges provide gauging for roughing applications. Capacitance Diaphragm gauges provide precise measurement of vacuum pressure for process control.
Hot Cathode and Cold Cathode vacuum gauges measure in the high vacuum regime. Full range gauges are available with each technology going from atmosphere to high vacuum.
Displays and controllers are available for each gauge sensor for applications where a digital display is needed.
Schoonover Digital Vacuum Series provides a full compliment of roughing vacuum gauges for all types of vacuum applications and vacuum ranges such as research/development, semiconductor, vacuum coating, vacuum brazing and vacuum heat treating.
Our Panel Mount Series provides mounting hardware and design to fit into instrumentation racks. The Bench Top Series provides digital vacuum gauges that allow for more options for installation in the research type laboratory.
High Quality Rough Vacuum Gauges
Economic Bench Top Rough Vacuum Gauges
Vacuum Gauges measuring vacuum pressures in the roughing regime of vacuum systems. Range is from atmosphere to 1×10-03 torr. Displays/Controllers are available with the sensors if needed.
Low cost Bench Top Thermocouple vacuum gauges. Range is from atmosphere to 1×10-03 torr. Bench top series are especially good for research and development applications where lower cost is critical.
High Quality High Vacuum Gauges
Economic Panel Mount Rough Vacuum Gauges
High Vacuum Gauges operate from 10-02 torr to 10-10 torr. Included in this category are the full range gauge sensos that operate from atmosphere to 10-10 torr.
Economical Panel Mount Series are designed for implementation into a rack or system. These rough vacuum gauges measure from atomosphere to 10-03 torr.