Locating Underground Leaks in Water Lines and Pipes
Locating Leaks in Sub-Surface Water Lines, Fuel Pipelines & Other Transmission Lines using a Hydrogen Tracer Gas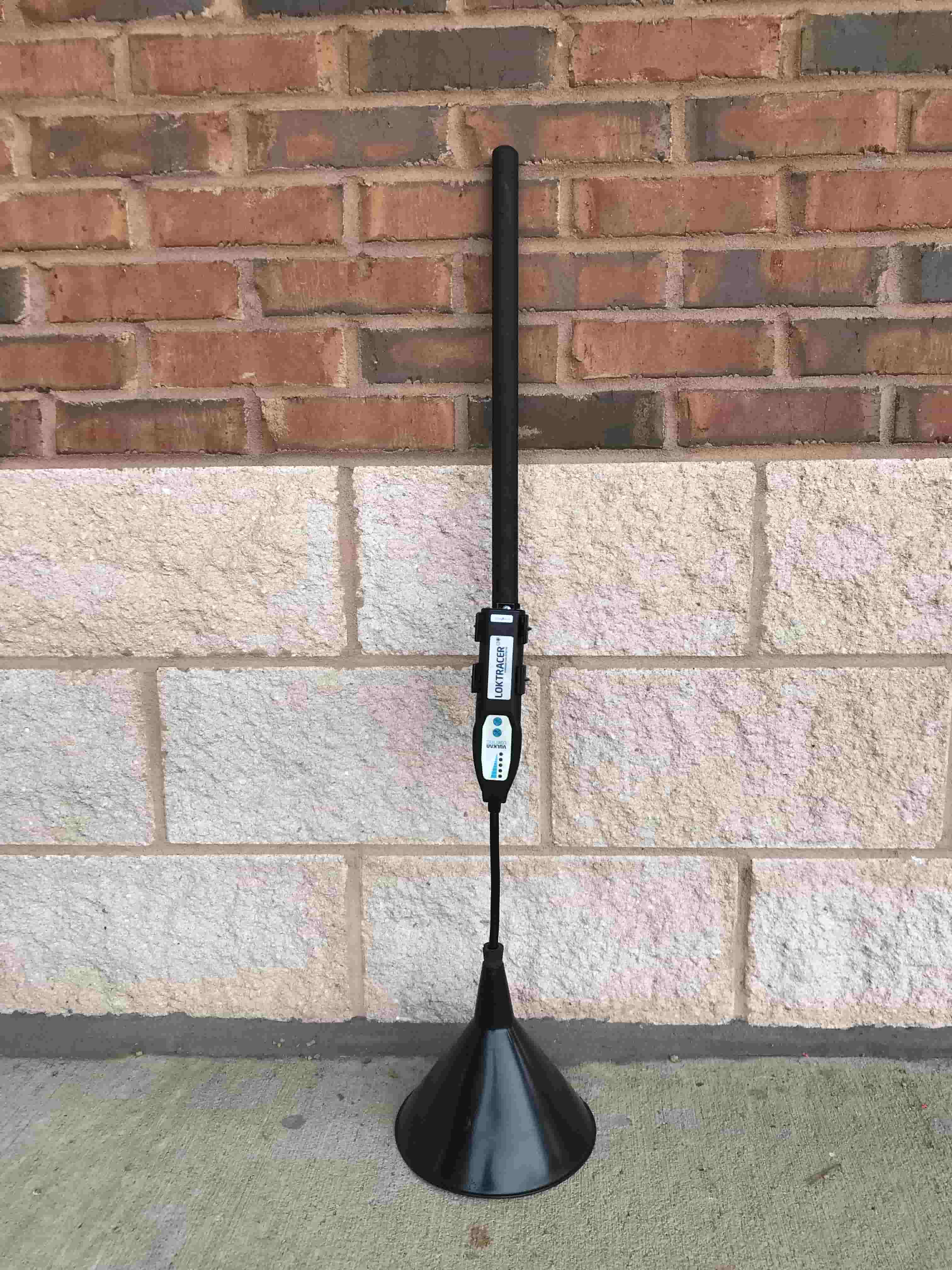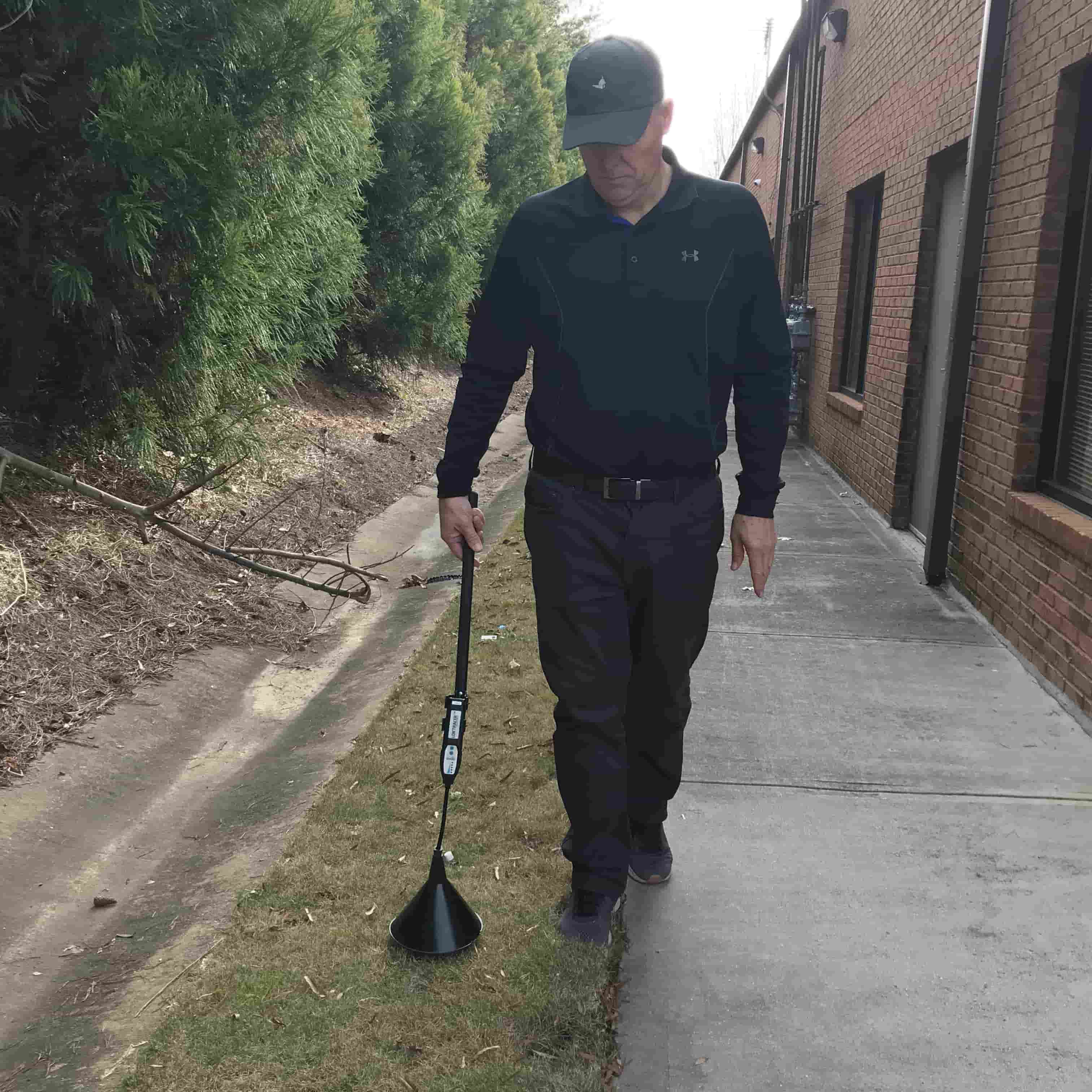 The Hydro-Lok Subsurface Leak Detector with the highest sensitivity and lowest cost
Finding and locating subsurface leaks in underground transmission lines and pipes can be a long and expensive task. With the development of hydrogen leak detectors, you now have a low cost tracer gas solution for pinpointing those hard-to-find leak locations.
Hydrogen/Nitrogen Mixture (non-flammable with 5% H2) is a very low cost abundant gas mixture. The mixture is commercially available throughout the USA. Hydrogen is an extremely small, high energy molecule that is very difficult to contain. Thus, when coming out of a pipe or line, it uses that energy to escape to the atmosphere where our Hydro-Lok Detection System can precisely detect the underground leak location. 
Why Use Hydrogen as the tracer gas?
Hydrogen is a very high energy gas and a small molecule

Background of hydrogen in air is extremely low, thereby providing good leak resolution

Low cost gas that is abundantly available and can be created

Hydrogen sensor offers great durability and robustness

Sensor while very sensitive to hydrogen is relatively inexpensive
What is provided in the leak detection kit?
Hydrogen Sensor- Can detect down to the single digit ppm's of 5/95 tracer gas

High Pressure Hydrogen Regulator- With Proper hydrogen fitting

50 ft. Connection Line with Quick Connect Fittings

Portable Collector with 6″ Bulb to Trap Hydrogen Escaping the Ground

Cylinder of 5%H2/95N2 Gas- 40 cu.ft- (optional)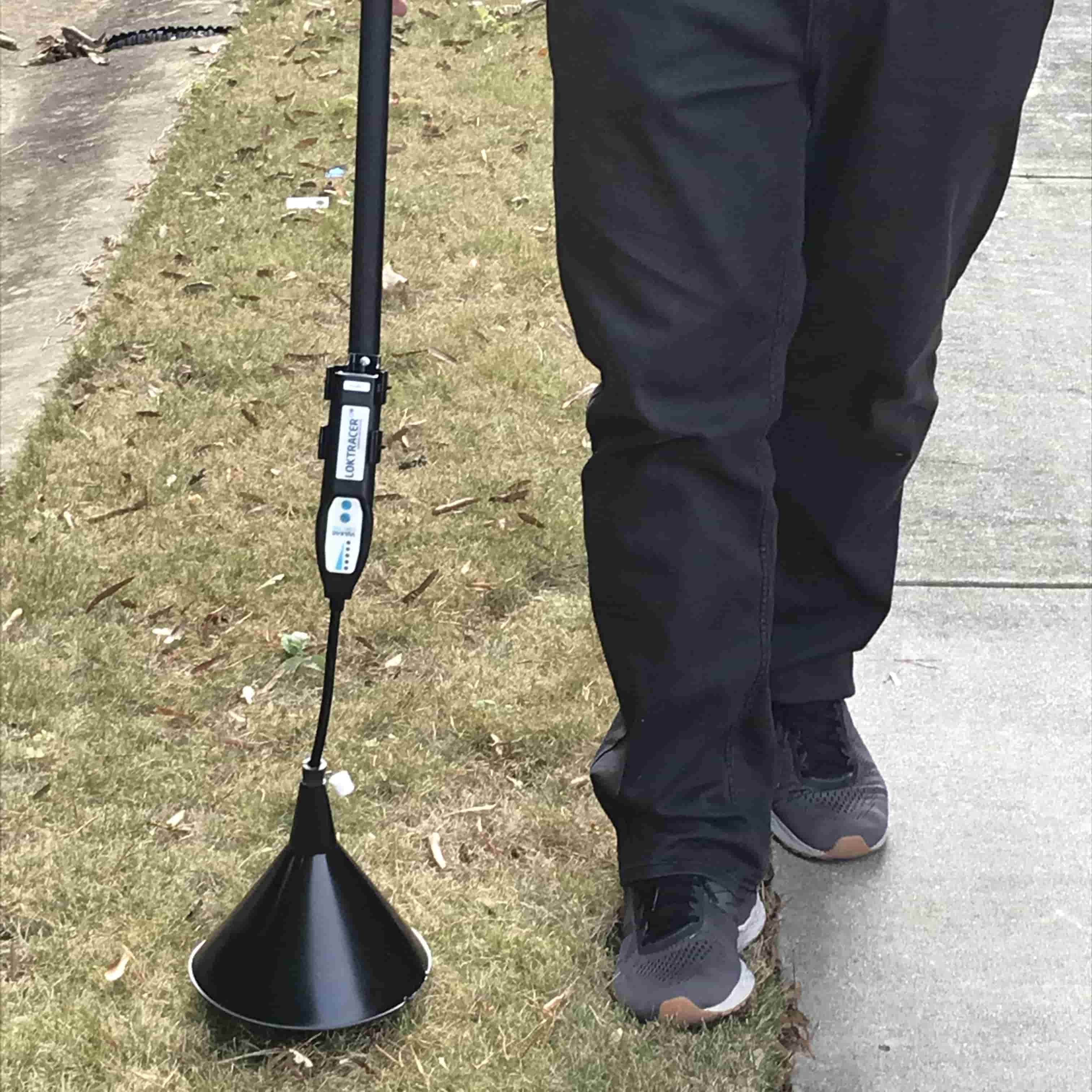 How to Use the Hydro-Lok as an Underground Pipe Leak Detector
Isolate the underground line so that the hydrogen tracer gas mixture can be released into the pipe.

Determine the depth the pipe is below the ground and the type/density of the underground soil/material.

If the pipe is 2 ft. underground, it may only take 30 minutes for the tracer gas to surface. If it is much deeper and the material is concrete, the period could be as long as overnight. 

Inject the hydrogen tracer gas into the line pressurizing as much as possible without damaging any component in the piping system. Pressure is a major factor in leak rate, but keep in mind that leaking water lines expel a lot of tracer gas.

 

Once you feel the tracer gas has surfaced, walk the line of the pipe, probing every foot or so until a leak is detected.

Measure the leak rate in the area where indicated closely and determine the point of highest reading.

The leak should be located within a 3 foot circle of where the highest leak rate is indicated.
Is the 5% Hydrogen/95% Nitrogen Flammable?
Important answer....No... 5% hydrogen in nitrogen is not a flammable gas. It is important to maintain the 5% hydrogen concentration as at 5.7% the mixture would not be classified as a non-combustible gas. But the 5/95 mixture will come in a green label non-combustible rating on the gas bottle. Now the 5% hydrogen must be in nitrogen. For example, 5% hydrogen in air is not non-combustible. 
Rental of a Hydro-Lok Hydrogen Leak Detector
Rentals of the Hydro-Lok as an underground pipe leak detector are now available in Atlanta area. We offer daily, weekly and monthly rental along with accessories needed to conduct a hydrogen tracer gas leak check. We are looking for Distributors in other areas of the USA to represent the rentals and sales of the Hydro-Lok. Contact us to get the best sub-surface leak detector that is also low cost.
Call 770-479-7138 To Schedule A Rental Hydro-Lok.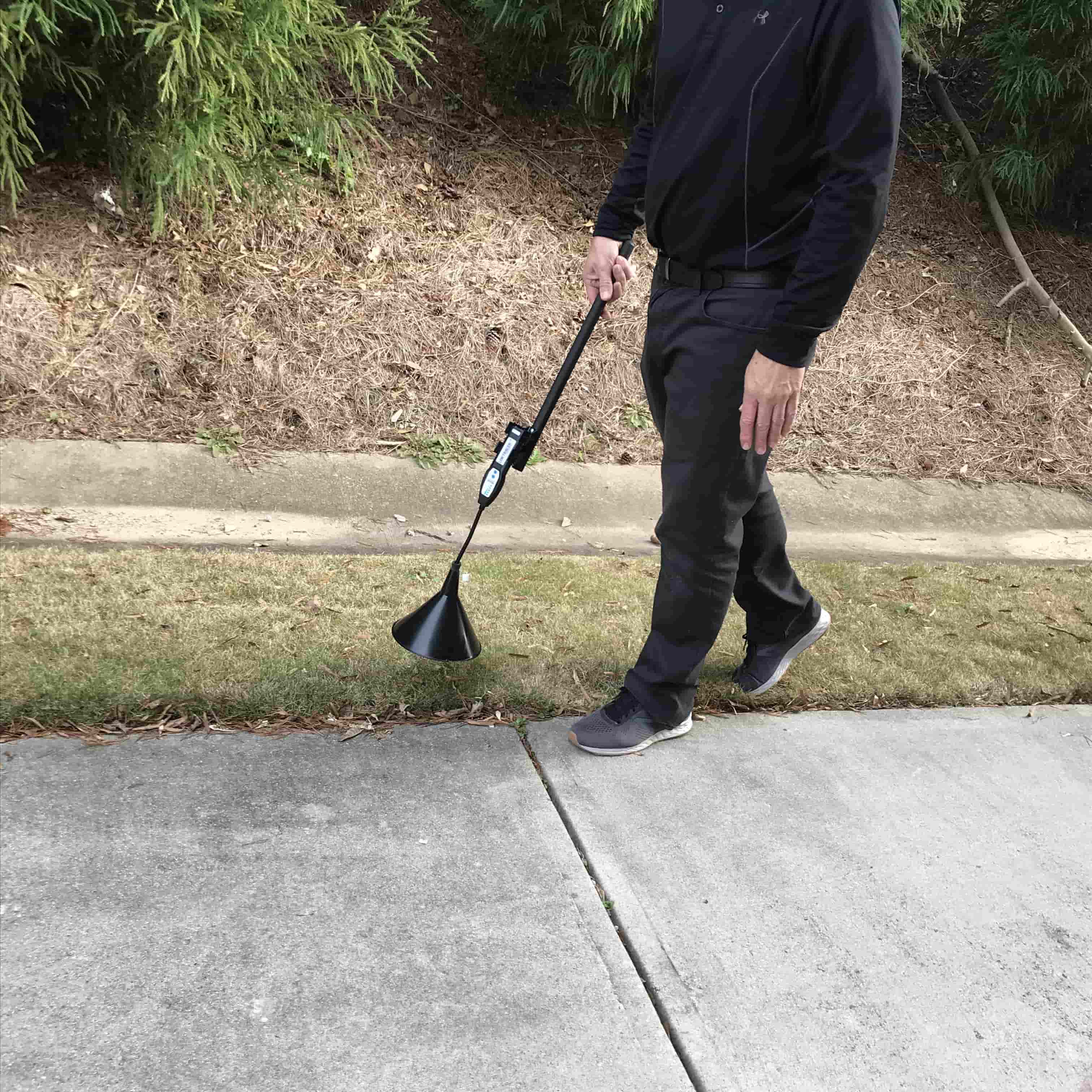 Pricing of the Hydro-Lok
Purchase Through Apex Vacuum
Testimonials
"The TLD500 underground leak detection system worked great for our system. We were trying to find an air leak on a 2200ft line 5ft below ground in clay and sandy soil. The pipeline is plastic so we couldn't put more than 6PSIG on the pipe. Even with this low pressure, a couple hours of low pressure trace gas flow along with the TLD 500 was able to locate the area of a leak 5ft underground within 6ft radius of the leak location. Greg and Kelly were also very helpful with fast shipping. They threw in high pressure hoses and fittings so that we could start tracing ASAP for repair. Well done team!-Jon Watson, Production Engineer- Evonik Industries AG"
_____________________
As you know I am a licensed plumbing contractor in Florida.  My company started doing leak detection about 20 years ago. Leak detection was performed with acoustic detection and pipe locating equipment.  
Three years ago I purchased the Hydro Lok detector from Schoonover. It is standard equipment on my truck. With the use of tracer gas it has been a tremendous tool.
I have been able to locate leaks on underground piping that acoustics leak detection could not pick up. It is great for my business when I can locate leaks when other companies have charged for leak locating without finding the leak.
Many thanks for taking the time to meet with me and demo the unit.
Dave Weeks Plumbing
Lakeland, FL
863-648-4634
http://davidweeksplumbing.com