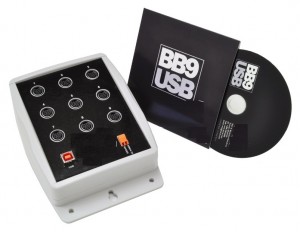 Control up to 26 Apex Units on One Computer
BB9 Mulitdrop Box
With the BB9 Multidrop Box you can connect up to 9 Apex devices to one wall outlet or controller computer. Get up to 26 devices powered and controlled by one computer by daisy chaining 3 BB9 boxes together. Pair with FlowVision for streamlined easy control of all your devices all at once. For precise gas mixing control, pair with FlowVision MX. The BB9 is easily installed with the install disc. Connect to your computer using RS-232 of USB connection. BB9 Product Manual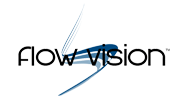 FlowVision Control Software
Up to 26 Apex Mass Flow Controllers, Mass Flow Meters, and Pressure Controllers can be controlled with FlowVision software through one addressable RS 232 port. The 30 onboard gases can also be changed through this software. Using FlowVision MX, simple gas mixtures of 2 or 3 gases all the way to 26 gases can be performed accurately and simply. Imagine a bank of mass flow controllers with the ability to change gases and fully control any one. Now, imagine all mass flow controllers powered by one source plugged into a wall outlet. This is the reality with Apex; have the ultimate in flexibility and save a lot of bucks! The cherry on top? You get better accuracy than other competitive products and great repeatability.
With Apex, Lose the Rack Mount Controllers
No rack controllers/power supplies needed – Use your computer
Every Apex device comes standard with digital communications
BB9 Communications hub connects the Apex devices to the computer
FlowVision Software communicates through addressable RS232 to all Apex devices
All this at a fraction the cost of rack mount controllers
LabVIEW Driver Available Zip File – Download Here
Windows HyperTerminal Commands also can be used to control
Features of FlowVision – Screenshots
Frequently Asked Questions
Q. How many Apex MFC's can I control and output with the FlowVisionSC Software?
Up to 28 Apex Mass Flow Controllers or Meters can be individually controlled or monitored through one RS 232 Port. We use addressable RS-232, thus you can monitor, control and even graph the flow on any one of the up to 26 devices on your gas system.
For one MFC or MFM, you can connect directly to your computer. We offer a BB9 box for more than one device. You can power and connect up to 8 MFC's or MFM's with one BB9 box. You can then connect the BB9 box to your PC.
Q. What communication cable (and power cable) is right for my application?
This usually depends on if you are integrating the MFC into a system or if you are an end user.
For end users using software, the MD8DB9 is a 9 pin mini-din that fits to the Apex MFC and a DB9 that is a typical RS-232 type connector that goes to your PC. Some end users just want to control with the display alone, thus no communication cable is needed. You just need a power cable like the PVPS or a PVPS24.
For those integrating into a system, usually the DC-61 (6 ft long) or the DC-251 (25 ft. long) cable is the proper choice. One end is the 9 pin mini-din to connect with the APEX MFC and the other end is blank wires to connect typically to the PLC. Power can also be supplied with a 24V power supply, thus no power cable is needed.
Q. How can I save money by not having to buy Display Boxes? I still need to power my mass flow controllers (or meters)?
A. With the Apex Vacuum mass flow controllers, mass flow meters and vacuum pressure controllers, each unit has an on-board local display. You also have the options of displaying on a computer with our FlowVision software or using LabView. Power can be through a standard wall plug with our PVPS24U power cable. So the price of our cables and software is a fraction the cost of display boxes that can cost $2-5000.