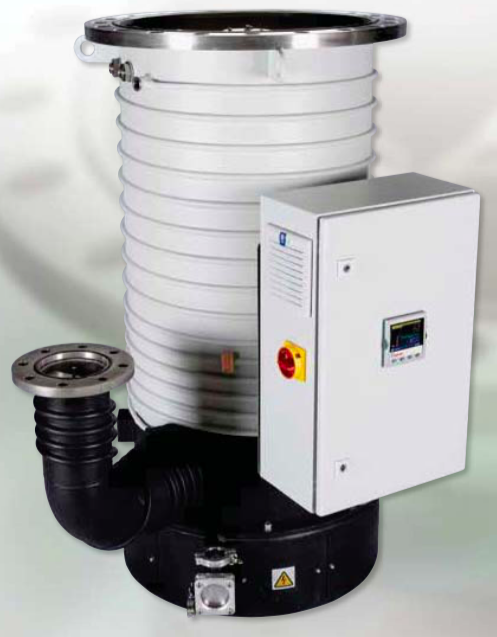 Applications
PVD Vacuum Coating
Vacuum Furnaces
Metallurgy
Tool Coating
Vacuum Metalization
Electron Beam Welding
Optical Coating
Anti-Reflective Coating
Improved Design - DIJ Advantage
- High Vacuum Pumping Speed
- High fore vacuum tolerance
- 30% Better Power Efficiency
- Fast Heater Replacement
- ECO Energy Controller w/2 yr. ROI
- CE Compliant Electronics
Five Stage Design
The DIJ five stage design incorporates four diffusion stage along with an additional ejector stage which gives the Leybold DIJ Diffusion Pump a higher suction pump speed. This 5 stage design results in quicker pump down to base pressure. Vacuum stable throughput at pressures 10-3 mbar.
Innovative Heater Cartridge Design
In-oil cartridge heater design with a large heating surface that optimizes energy transfer into the oil. Similarly, monitoring of the oil temperature ensures the heaters are not subject to an overheat condition. This constant monitoring also ensures longer element life. In addition, flanged heaters make change-out the fastest in its class.
Unique Baffle Design
Cold cap design is provided at the inlet to minimize oil back streaming into the vacuum chamber. The fore-line baffle is also designed to reduce oil losses for more economical operation.
Electrical Connection Models
Three different variations for each individual application.
1. Basic – simplified OEM connection with male plug
2. Standard – with circuit breaker box
3. ECO version with switchbox and energy control unit
How the  DIJ Diffusion Pumps Meets Your Vacuum Pumping Challenges
Lower Running Costs
During active pump down, power is supplied at 100% but is dropped down as low as 30% during process to reduce energy consumption
Change Oil Only When Really Needed
The ECO Controller monitors oil health to get away from changing oil due to run hours only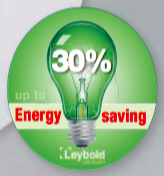 Change Heater Elements In-Situ
Flanged heater design provides quick change out to promote higher production up time
Five Stage Design
Faster pump down times to promote more runs and higher production
Visual Monitoring of Process Parameters
Digital output of operating oil temperature with options for USB or Ethernet Communications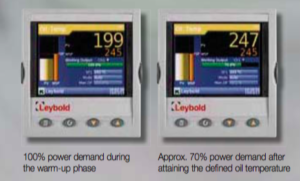 DIJ Maintenance Benefits
No Wear Parts

Flanged Cartridge Heaters for Fast Change-Out

ECO Controller to Monitor When Oil Needs Changing

Increased Lifetime of Cartridge Heaters
DIJ Application Benefits
Five Stage Design for Higher Pumping Speed

Simple Operation

High Forevacuum Tolerance

High and stable throughput at pressures >10-3 mbar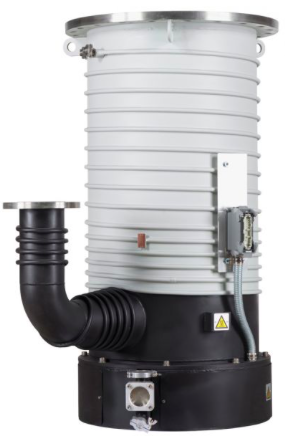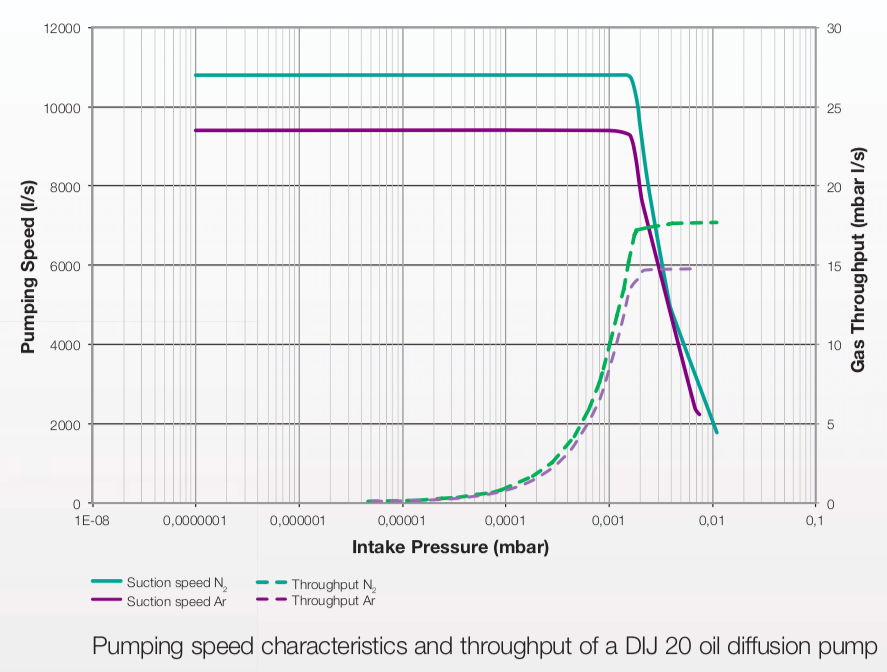 DIJ Diffusion Pump from Leybold Vacuum
Additional Links to Other Associated Products