Vacuum Maintenance
Vacuum Pump Rebuilds
Polycold Service, Refrigerant Charges & Spare Parts
Diffusion Pump Heater Replacements
Types of Vacuum Maintenance Services and Products We Provide
Maintenance of vacuum systems sometimes can mean multiple vendors to get the service and parts you need. Schoonover provides service support for vacuum components such as Polycolds, vacuum pumps and diffusion pump heaters. Our prices, on some items such as the Polycold Refrigerant and DIP Heaters, is 30-40% less the OEM.
Please contact us for quotations and to schedule service. For Polycolds, we offer on-site service. Contact us for other maintenance vacuum components such as vacuum fittings, feedthroughs, gauge sensors and other items.
Polycold is synonymous with water vapor pumping in high vacuum production systems. Schoonover provides a full compliment of refrigerant charges and spare parts for most all models of Polycold's. On Polycold Refrigerant, we are able to offer a 30-40% discount off of OEM pricing. In addition, we can provide in-house and field repair, along with rebuilt Polycolds for replacement of older units.
Schoonover is the sales representative for the Advanced Vacuum Company (ADVACO). For 40+ years, ADVACO has been rebuilding high vacuum pumps. Their warranty of 12 months, from pump install, is the best in the industry. Each pump is rebuilt with full load and ultimate test results as well as meeting new pump specifications.
Schoonover Diffusion Pump Heaters are available to replace OEM Heaters at discount pricing. We also offer a one week expedite service for customers that need to get back in production. Our heaters meet original heating specifications and drop in replacement of your existing heaters.
Polycold Service
Field Service for Polycold Service
Full Polycold Rebuild Service
Replacement Refrigerant Charges
Spare Parts
Conversion of Older Units to Run Newer Refrigerants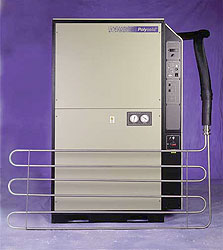 Diffusion Pump Heaters
Replacement Heaters for Models such as
Varian (now Agilent)
Leybold
CVC 
Edwards
DIP Heaters Meet Original Pump Specifications
1 Week Expedite Available if not Stock