Advanced Energy Plasma Generators and Matching Networks


Plasma Processes
DC Power Supplies
DC Pulsed Power
Thermal Detection
RF Power Supply
RF Match Networks
Advanced Energy manufactures power supplies and thermal products for high tech industries such as the coating industry, solar panel manufacturing, and semiconductor processing. Their RF & DC Plasma Sources are used in vacuum coating processes such as architectural glass, thin film deposition and flat panel displays. AE Power Supplies are unrivaled in the production of RF & DC Plasma and specialize in:
Plasma Control

Unmatched Arc Handling Capability

Cutting Edge Match Technology

Leading Solutions to Complex Vacuum Deposition Processes
In addition, we supply DC sputtering (reactive and metallic), AC dual-cathode sputtering, and PECVD and units for ion beam deposition, reactive ion beam etch (RIBE), and leading-edge plasma instrumentation applications.
Advanced Energy designs specialized power supplies for applications such as:
RF cleaning 

Metal and dielectric etching 

Photoresist ashing 

Chemical vapor deposition (CVD) 

Plasma-enhanced chemical vapor deposition (PECVD) 

Physical vapor deposition (PVD) 

Sputter deposition
Direct Current Power Systems
Low to Mid Frequency Power Systems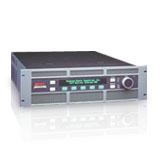 Pinnacle Series – Range 3-200kw Air Cooled
Pinnacle Diamond – Range 8-15kw Water Cooled
MDX Series – 500W-1.5kw
Pinnacle Plus+ Pulsed-DC – Pinnacle with Internal Power Pulsing
Pinnacle 3000 – High Efficiency 3000 W
PEII Low-Frequentcy Series – 40 kHz Pulse Width to 40 kW
PDX  Mid-Frequency Power Systems  – Range 1250-8000kw
LFGS RF Generators – Variable Frequency 1250W – 40-500 kHz
Crystal – Resonant-circuit power supply 60, 120 and 180 kW
RF Matches and Power Systems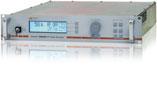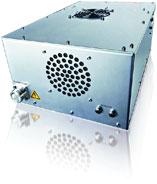 Paramount RF Power-Delivery Systems – Half Rack 3 kW
Apex RF Power-Delivery Systems – Modular Design Chamber Mounting
HFV Variable Frequency (~2 MHz) Generators – 5 & 8kW Output
CESAR RF Power Supplies – 2-40.68 MHz, 0.3-5kW
HiLight RF Generators – Compact, Light & Air Cooled
Integro RF Generators – 600W RF with Vario Match
Ovation VHF Power-Delivery Systems – Faster High Precision Processes
Navigator Digital Matching Network – Wide Range impedances-15W to30 kW
VarioMatch Automatic Matching Networks – Wide Range Plasma Load Condition