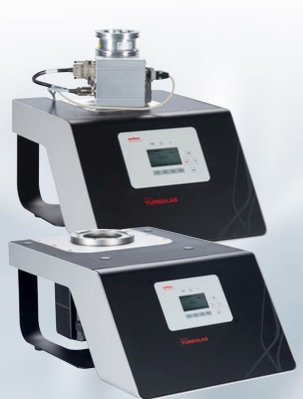 Leybold Vacuum Turbo Vacuum Systems
The TURBOLAB Vacuum Systems are all built on the same design platform but with three variants to provide the vacuum researcher the best platform for pumping high vacuum systems. Systems can be customized to individual needs including add-ons like vacuum measurement devices and a choice of accessories, e.g. valves and heaters.
High vacuum pumps in the TURBOLAB range from 80 l/s to 450 l/s. The TURBOVAC I Series used in the system is the most advanced turbo pump on the market and provides the highest light gas pumping ability in the industry. Backing pumps can be either oil sealed or in oil-less or dry pumps. 
Accessory options include a purge, vent, air cooling, flange heaters, foreign safety valves and vacuum gauging.
Advanced features in the TURBOLAB include a built-in web server, ability to remove the turbo pump for other systems and remote control interfaces.
Data is monitored (frequency, temperature, current or pressure) and automatically stored to a data log file in the TURBOLAB. Users can easily view the log file with the TURBOLAB data viewer software tool which can be downloaded for free from the Leybold website. Also, the last 512 data points can be accessed from the TURBOLAB data viewer.
Applications
Leak Checking Vacuum Systems
Leak Checking Vacuum Chambers
Power Plant Condenser Leak Detection
Helium Sniffing
Parts Leak Checking
Helium Bombing
Leak Checking Vacuum Jacketed Lines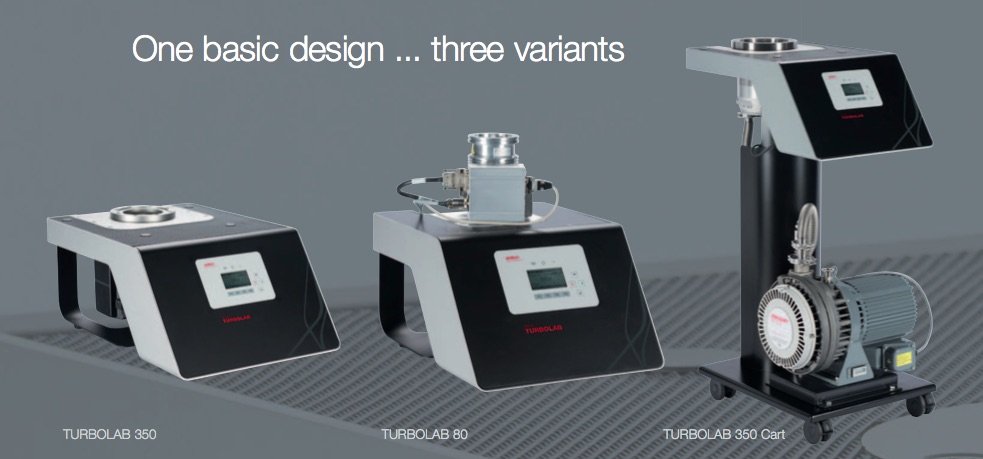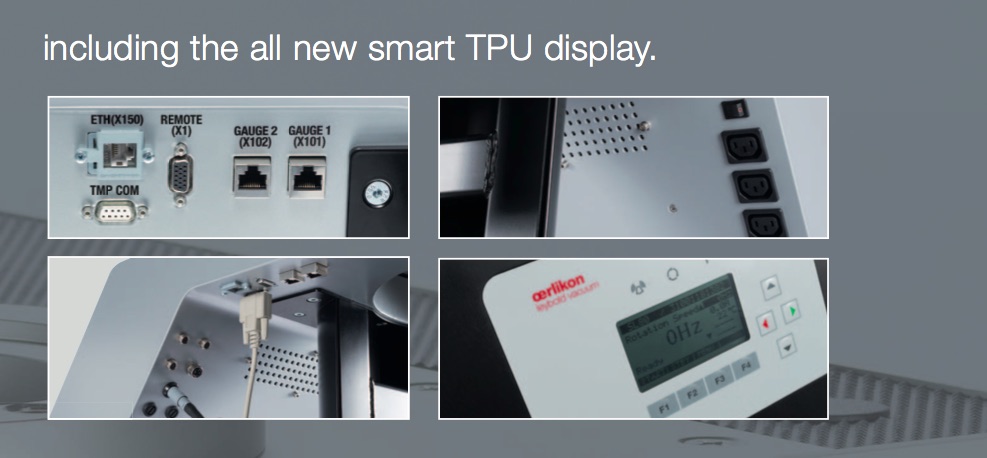 TURBOLAB Basic Equipment
One important feature of the TURBOLAB is that it can be adapted for each individual's applications. There is a wide array of basic configurations.
Turbopumps - Size ranges from 65 l/s to 450 l/s pumping speeds

Backing Pumps- Oil sealed rotary vane pumps, diaphragm pumps or scroll pumps

Every TURBOLAB comes with the Turbo Pressure Unit TPU for control, configuration and monitoring of the pump system

Built-In Webserver monitors the condition and pump data

Remote Control via the X1 Interface