Quality Equipment With Engineering Expertise

-Technical Products for Industry and

Research
Since 1963, Schoonover has been a Manufacturers Representative & Distributor working  with Original Equipment Manufacturers, Industrial Companies and Research and Development facilities to provide advice on technical equipment and support.  Primary product areas are as follows:
High Vacuum and Ultra-High Vacuum Products
We represent a number of leading vacuum products lines
Mass Flow Control Products for Gas Control and Measurement
Our Apex Brand of Mass Flow Controllers and Meters
High Temperature Furnaces
Laboratory and Production Furnaces from 1000-1800 Deg. C
Cryo-Coolers for sample cooling in science Temperature down to 2.5K
Fine Chemical Filtration
Life Science Products
Vacuum Pump Rebuilding Warranty Increases to 24 months
The Advanced Vacuum Company has increased their warranty from 12 months to 24 months from installation on the pump at your facility. This industry best warranty covers parts and labor.  Add this warranty to ADVACO's no evaluation charge policy and full test report documentation on each rebuild and the ADVACO experience is unparalleled.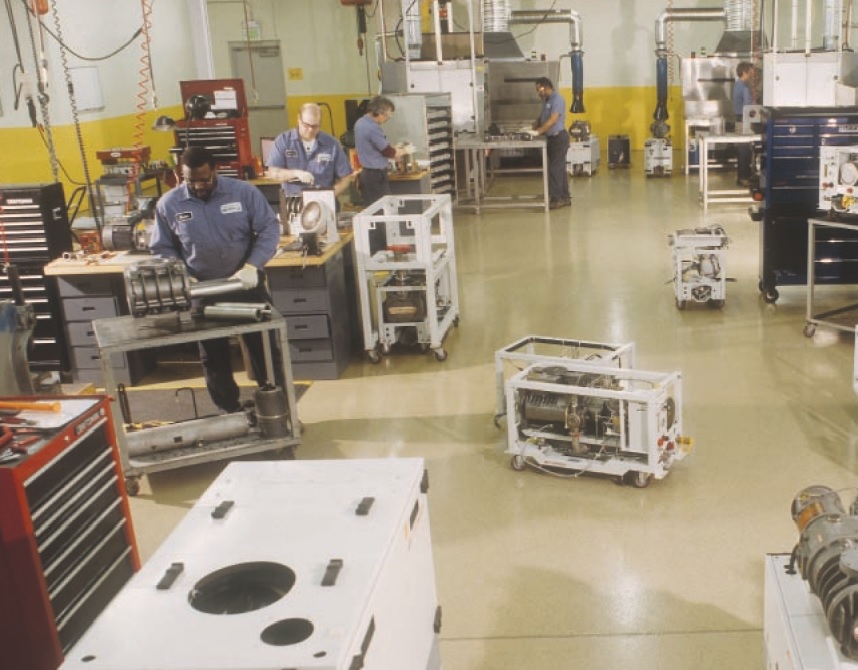 Helium Leak Detection 
Schoonover was recently on-site at Kennedy Space Center assisting Boeing on their efforts to put people and cargo back into deep space. Launch date is 2017 for test and 2018 for sending astronauts to the International Space Station.

Making Something Like New Again
Pat Toland of M&T Systems in Santa Rosa, California started his company after spending a number of years as the Polycold Service Manager. His guys, shown in the picture, restore a Polycold to a "like new" state. Seen here is after the stack foam has been removed. The tubing has been leak checked and, next, will be re-foamed before the new compressor is installed. Once complete, the unit is tested and sent back to the customer to be re-installed on the chamber. See our Polycold Service Page for more information. Schoonover represents M&T Systems throughout North America, Canada and South America. We also sell refrigerant gases for a Polycold worldwide.